CH AWOL'S SHOW ME THE MONEY "Jerry"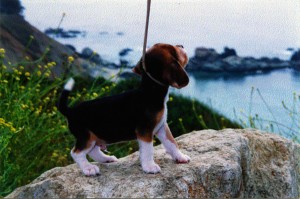 The years have flown by and Jerry has been busy chasing bunnies and being a pet.
He has sired several litters and now that those "babies" are earning their championships it became time to put my man back into the show ring.
Jerry finished his championship out of the 13″ classes at 6 years 5 months of age.
We hear that Jerry is the 65th Champion for Ben his sire, the top winning 13″ Beagle, (CH KAHOOTZ CHASE MANHATTAN).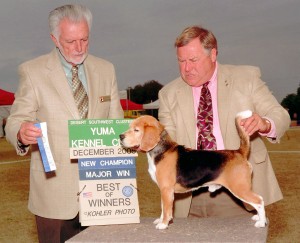 I believe I also own Ben's first champion, CH WILLWOOD TOAST OF MANHATTAN.
Pedigree of CH AWOL'S SHOW ME THE MONEY